The Steamhouse night was started in 1988 at a pub in Southborne, Boscombe on a Sunday night called The Malt & Hops/SteamHouse Café. The pub was split into 2 sides with Live music in the Malt and DJ's in the Steam. It ran from 1988 until it moved to another unit in 1995.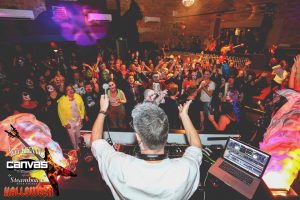 The first night of the Steamhouse was extremely quiet and the music was basically chart and pop music but over the ensuing months was slowly changed into mostly light rock music with some chat from myself. Towards the end of the first year the basic format of the night was established and the numbers were much higher. As we turned into the New Year word had got around about a night that played purely rock music with a lot of banter from the DJ and who would encourage the crowd to join in and sing along. This proved successful week after week and the numbers began to grow faster reaching capacity every Sunday night as we approached the middle of 1989.
Steamhouse – The Reunion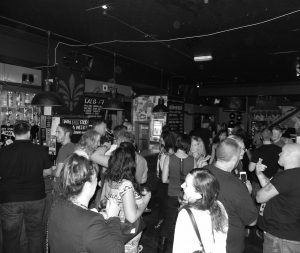 From early 2011 I was contacted several times to see if I would be interested in coming back to do a DJ set if a reunion was sorted, The Anvil, which was a rock bar in the middle of Bournemouth, I refused on every occasion, finally agreeing to do an hour in June 2012 on the bank holiday. I arrived at the venue and saw that there was not only a queue but so many faces from years gone by. I started the DJ set and finished it 4 hours later. As soon as I had got home Facebook and my phone was continually busy with comments and requests to do another one. So again, August bank holiday was arranged at the same venue and again was a massive success. So much so that the venue asked me to do a regular Sunday night once a month, of which we did, starting in the September up until December 2012. I then had to stop the nights as it was logistically not possible to continue the night into the New Year.
As we turned into 2013, the demand was still there to hold some more Steamhouse Reunion nights and I agreed to do the bank holiday nights again.
Fast forward to September 2013 and we were offered the first Friday of the month night at a venue called The Inferno and have held court there ever since. We have taken their numbers from basically nothing to a queue forming outside before 9pm.
All the best – Jeff Keenan